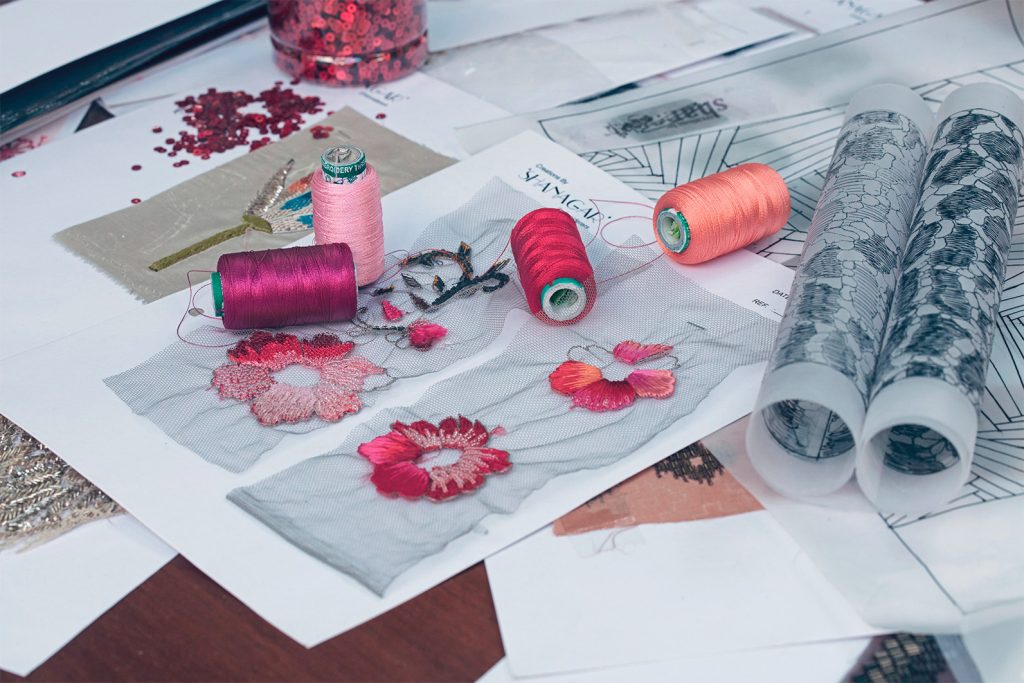 Creativity
Creativity stands as the heartbeat of every organisation. Just like a garden needs sunlight to bloom, businesses require creative energy to flourish. Stagnation is the enemy of growth; without evolution, a company remains stagnant, like a river that doesn't flow.
– Chetan Desai (Founder & Director)
At Shanagar, we are perpetually intrigued by the new. This dynamic approach allows us to venture into an entirely new realm of possibilities within luxury embroidery.
Our Design studio comprises multiple individual design units, each under the guidance of its own creative director, and supported by dedicated teams of artisans. This structure fosters an environment conducive to constant experimentation, the development of novel concepts, and a platform for creative collaboration.
With over four decades of experience collaborating with the most creative fashion houses worldwide, Shanagar takes pride in our profound understanding of the creative demands of today's fast-paced fashion industry. We recognize the necessity of delivering unique and refined creative solutions that align with our clients' visions.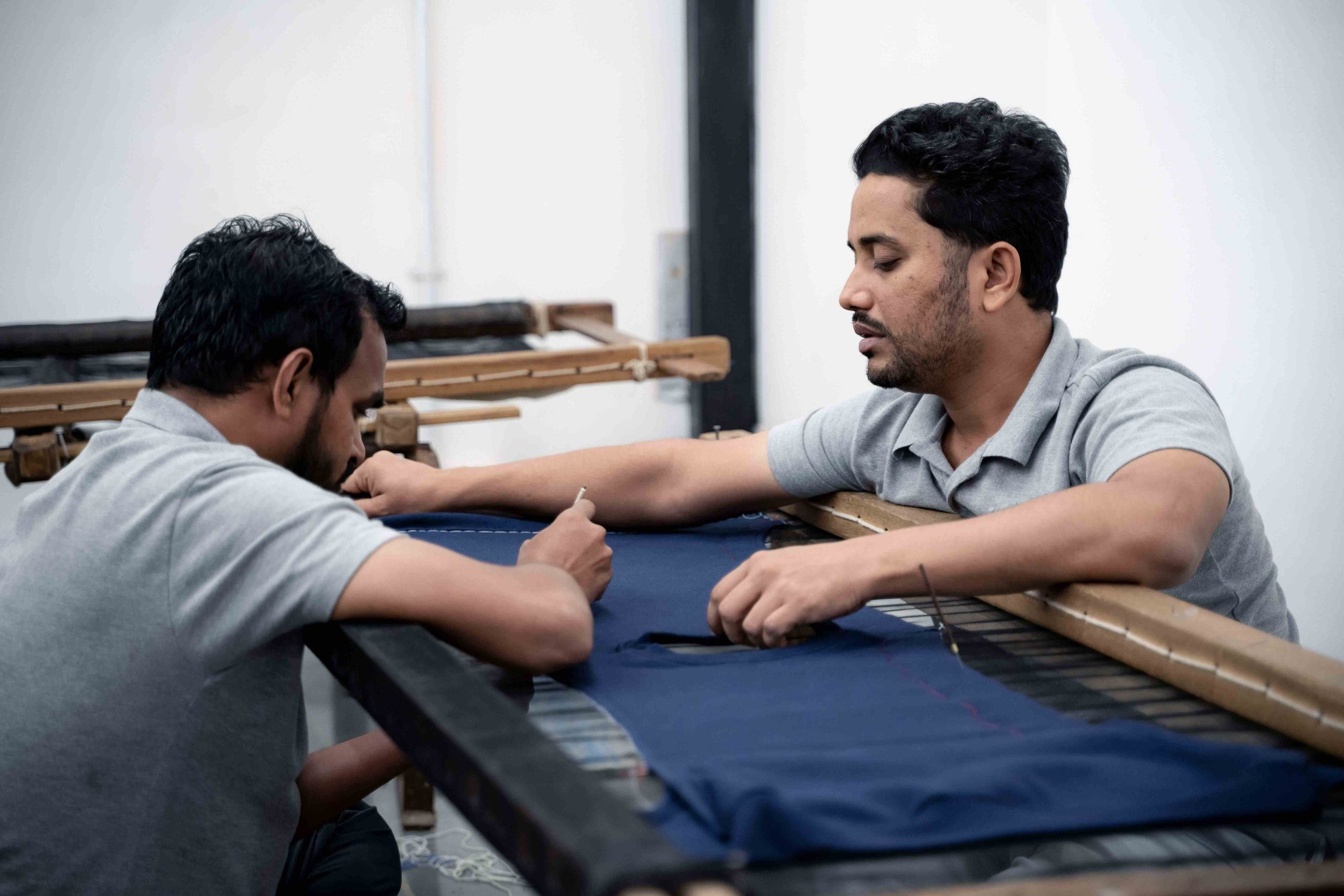 Our Artisans
India is home to some of the world's finest embroiderers. Our artisans are the true treasures of the Shanagar atelier. By honoring traditional techniques and providing a platform that fosters innovation and creativity. Our commitment lies in nurturing and preserving these skills and techniques, which might otherwise be lost to machines and automation.
Archives in Mumbai, Paris, Italy, and New York
With four decades of experience in luxury embroidery, Shanagar proudly houses a vast repository of materials, designs, and embroidery techniques that have been cultivated over the years. These extensive collections have proven to be an abundant source of inspiration for our research into new concepts and for fostering collaborations with our valued clients.
IFM Collaboration
The Institut Français de la Mode is a prestigious higher education institution situated in the heart of Paris. One noteworthy collaboration occurs with fashion design students at IFM who undertake their final projects in partnership with Creations by Shanagar. This collaboration provides an enriching opportunity for IFM's budding designers to develop their skills and bring their creative visions to life, fostering innovation and excellence in the field of fashion.
Gallery
For over 30 years, we have been blending traditional know-how with innovative use of materials and techniques to create exclusive designs for Couture, Pret and accessory brands.